viisights announced the integration of viisights Wise™ with Genetec™ Security Center, enabling customers to benefit by adding behavioral recognition video analytics to their existing or new systems.
viisights unique behavioral recognition video analytics leverage investments in video systems by autonomously detecting and issuing real-time alerts on unsafe conditions and security incidents so they can be addressed before they cause injuries or losses.
"We are extremely proud to join the Genetec Partner program," said Asaf Birenzvieg, CEO, viisights.

"We are excited to introduce our behavioral video analytics solutions to a new group of customers who are already accustomed to working with fast, data-driven solutions. The integration with Genetec Security Center will help customers focus their attention on emerging situations so they can make best use of that powerful unified security platform."
"viisights offers a comprehensive portfolio of behavioral recognition video analytics capable of detecting a wide range of events to effectively enhance overall safety and security across the enterprise. With this integration with Genetec, we enhance the portfolio of solutions that we already offer to our enterprise, healthcare, and manufacturing industries,"

said Fabiola Ruvalcaba, Commercial Lead, Product Line Management at Genetec.
viisights' unique video understanding technology utilizes deep neural networks to analyze video streams from existing video camera systems to automatically detect developing security and safety risks, and issue real-time alarms to authorized personnel to take remedial action.
The integration with Genetec Security Center, along with the early notification of impending and real-time events of interest from viisights Wise, enables responders to take faster action, effectively reducing or eliminating negative outcomes from potentially threatening or harmful events.
Key vertical markets the integration will be focusing on include educational and enterprise campus applications, healthcare facilities, industrial and manufacturing safety applications, and smart city applications.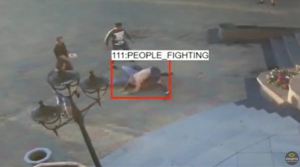 Educational and enterprise campus:
Detection of violence, weapons, suspicious behavior, and crowd behavior helps keep campus areas safer.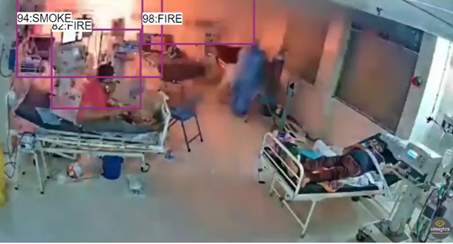 Healthcare facilities: 
Focus on personal and environmental safety issues such as fire and smoke, plus addressing increasing incidents of weapons and violence in ERs and other sensitive areas.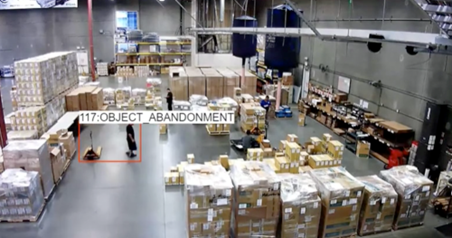 Industrial and manufacturing:
Detection of  personal and environmental safety issues including blocked aisles, use of PPE, and restricted areas, among others.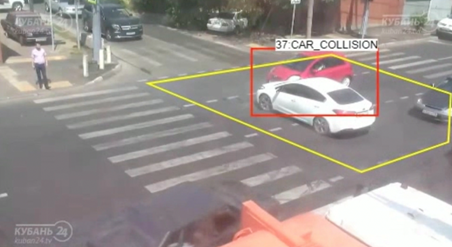 Smart Cities:
Detection of violence, weapons for faster response, as well as controlled area perimeter breaches, crowd behavior, and traffic monitoring for safety improvements.
viisights intelligent behavioral recognition video understanding technology is currently deployed in critical applications around the world, helping create safer and more secure facilities and workplaces.
viisights is a leading innovator of behavioral recognition analytics for real-time video intelligence. The company provides AI-powered behavioral recognition analytics for safe and smart cities, enterprises, campuses, financial institutions, critical infrastructures, transportation hubs and for industrial, manufacturing and healthcare facilities. visit: viisights.com
See more articles on: viisights
Source:
viisights.com